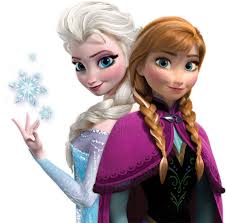 Disney's 'Frozen' Forecast: Video Games and More
Filed inside:

News
Walt Disney Company's latest hit may be Frozen but, according to its first quarter earnings boasting a 33 percent increase in profit, the company's future with the successful new franchise is on fire – and that means more video games may be coming our way.
The film, which cost roughly $300 million to make, proved to be a big payoff for Disney Studios, leading to Oscar nominations, and a projected $1 billion in global ticket sales, surpassing even the The Lion King.
To that end, CEO Bob Iger hinted at a big future for the franchise, as he told analysts, "You will see Frozen in more locations than you certainly see today."
The locations in question reportedly include theme park integration, a Broadway musical, and video games, steps beyond Olaf's Freeze Fall and Olaf's Quest for Nintendo DS, released in 2013. (Gee, is that why Disney World's Blizzard Beach is closed for renovations?)
The optimism seems to contradict recent information regarding flailing video game subsidiary Disney Interactive, which has suffered a loss of more than $200 million a year between 2008 and 2012. Though its release of Disney Infinity, a multi-player sandbox game that synchronizes collectible figurines with avatars, was considered a success, the video game division is expecting layoffs to the tune of hundreds.
Despite the disconnected strategy, Disney seems prepared to capitalize on the Frozen franchise in any way it can. And with upcoming Oscars, re-releases, and even a sequel, as hinted by the filmmakers in a reddit AMA earlier this week, we can expect to be wielding Elsa's icy powers before the next winter.